In order to use your app with your LiveEngage account, you need to register it. The steps below are mandatory to receive push-call notifications on iOS.
Register your App ID
Login to your LiveEngage account as Account Admin
Open Campaigns tab
Select Datasources label below the campaigns list

Select APP tab
Under Mobile App Management choose Manage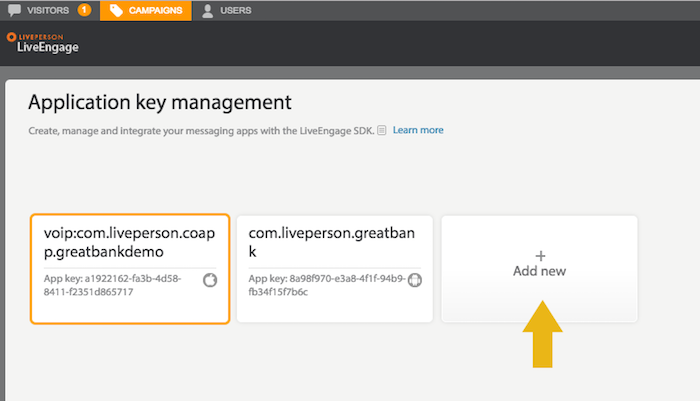 Choose [iOS] as Platform
Enter your app's Bundle ID prefixed with voip: in Mobile App name, for example: voip:com.mybrand.app. Adding the prefix is mandatory to receive VoIP calls.
Press Create app
Wait for a confirmation, then Close
---
Configure your App
Choose your app from the list
Click Edit when hovering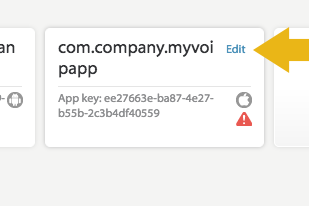 Upload your Certificate file
Upload your Key file
Save changes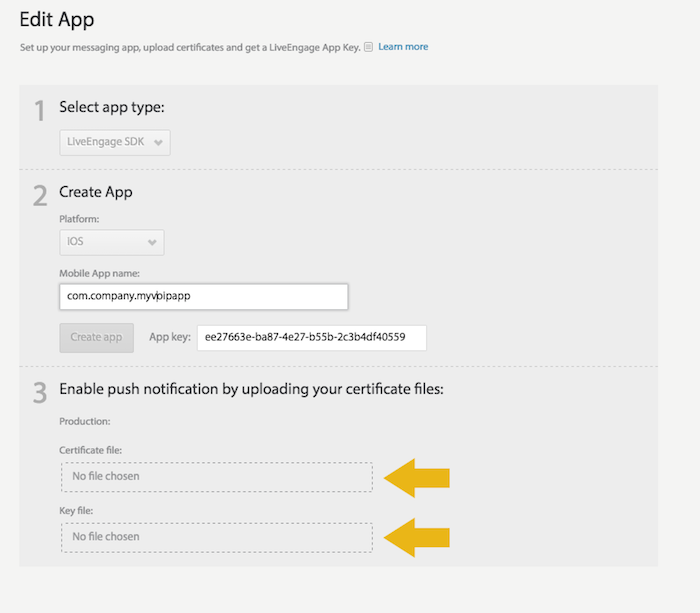 Note: If you followed the VoIP Example Setup, these are myvoipapp-certificate.pem and private-key myvoipapp-private-key-nopass.pem, respectively.
Your app registration is now complete.