LivePerson's Conversational AI is a suite of integrated applications that work together to provide an all-in-one automation and AI solution.
Access the Conversational AI applications
Log into Conversational Cloud.
On the left sidebar, click the icon.
This displays the dashboard of applications.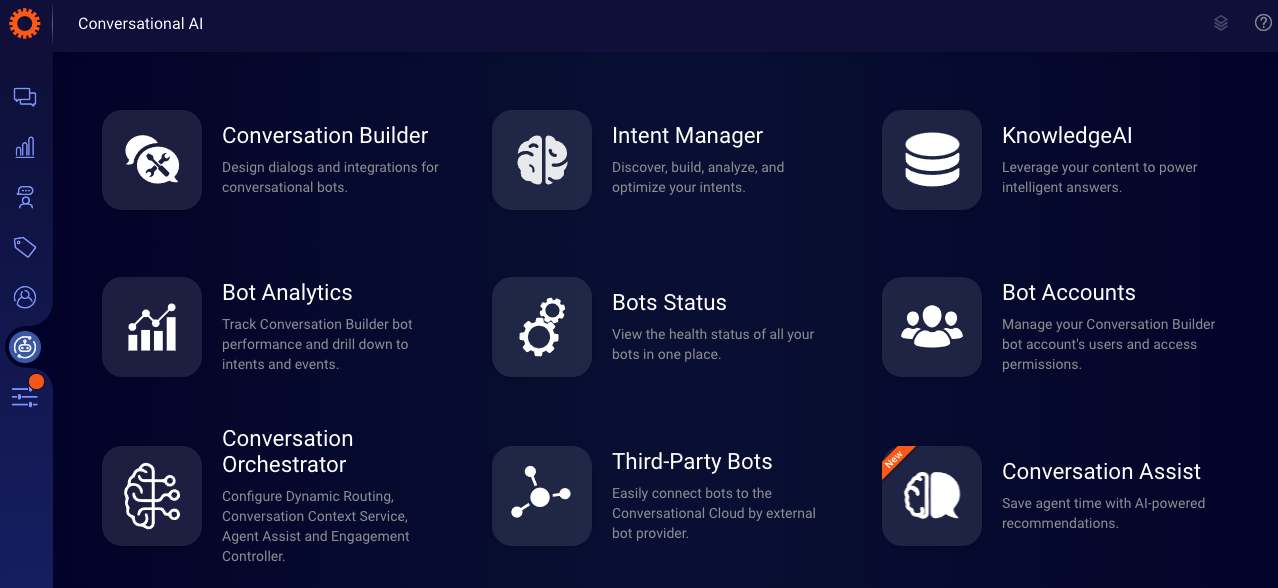 Before you begin
Learn by doing. You can quickly become familiar with LivePerson's automation solution by completing one or more of these tutorials:
Build your first bot with our quick start guide.
Dive deeper into Conversational AI with the Getting Started with Bot Building tutorial series.
Explore advanced bot building techniques with the Bot Groups & Other Techniques tutorial series.
Want to bring AI into your agents' conversations with consumers? Save your agents time by recommending bots and answers inline in conversations. Try the Using Conversation Assist tutorial.
Get started on your goals
Get help from our community
LivePerson has a Conversational AI forum for builders. Check it out!
We've also got a repository of example bots and sample code.