Working with this SDK or planning to in the future? Make sure to
subscribe
to receive notifications of changes! When we update the Release Notes, you'll get a notification straight to your email of choice!
SDK version 5.7.0
For all previous release notes versions, see All Release Notes.
Release date: July 19, 2021
Overview
Android Mobile Messaging SDK version 5.7.0 release includes Date Picker support and enhancements.
Environmental Requirements
The Android Mobile Messaging SDK version 5.7.0 uses:
Minimum API version 21
Compile API version 30
Target API version 30
Maps SDK "com.google.android.gms:play-services-maps:17.0.1"
New Feature:
DatePicker allows brand agents to send the Structured Content to consumers to choose desired date or a date range using an inbuilt calendar. Here is the Date Picker Template.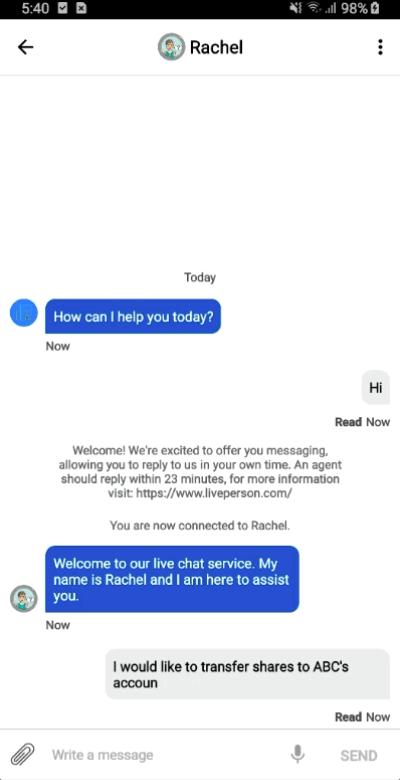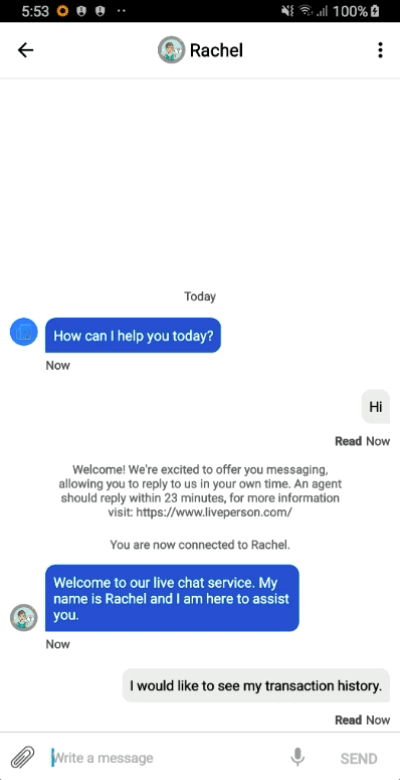 DatePicker JSON schema is only supported on accounts using UMS version 4.2, please contact your LivePerson representative to validate your account qualifies for this feature.
Bugs Fixed:
onConversationResolved fired twice for main conversation and PCS.
Part of color configurations not working when set the app to light mode or dark mode.
Enhancements:
Support bold and italic in system messages.
Support five additional languages. (Malaysian, Arabic, French-Canadian, Indonesian, Latin American Spanish)
Optimized History Control APIs to allow brands to decide which historical or current conversations displays to the consumer when opening the conversation screen.