Introduction
The Validate Engagement API was designed to be used as part of a click-to-call solution to provide a way for brands to validate the trigger that was used to start the call was in fact a LivePerson engagement and not a phishing call.
Getting Started
A few things you'll need to get started with this API:
Use cases
LivePerson's Click to Call solution provides brands with the ability to present an engagement on their website that offers consumers the option to receive a phone call from the brand's representatives. The voice call is initiated and managed by the brand and the agents handling the call are external to the LivePerson platform.
Example click-to-call invitation from a website: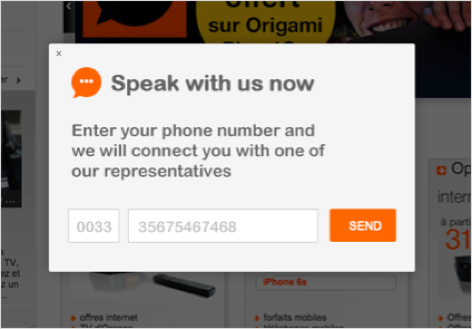 Please refer to the Click to Call solution document for more information.